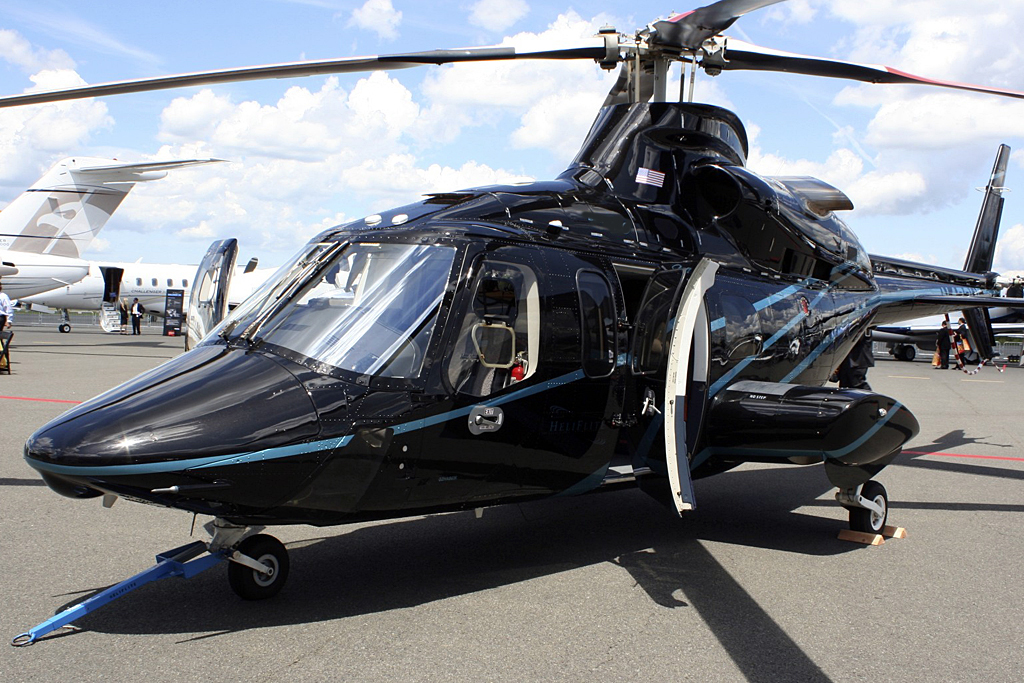 Helicopters
Helicopters are most efficient for very short flights, offering the speed and comfort of air travel between cities within a region, while avoiding traffic and congestion. The ability to land at metro area heliports, unimproved remote locations, and quickly transverse mountain ranges and bodies of water provides unparalleled time savings.
Capabilities vary within the category, with multi-engine equipped helicopters having greater speed, range and larger cabin size.  Larger twin engine Executive Class helicopters provide cabin features and comforts similar to that found in business jets, while the smaller single engine helicopters are generally more utilitarian in design and appointment.
Helicopters are powered by one or two turbine engines (jet engines) which drive a rotor system. The power and efficiency of the turbine engine allows the aircraft to fly higher, which is generally more comfortable for passengers. The increased power also allows for safe operations at the more demanding landing sites, constrained by tight space or located at high altitudes.
Includes:
A-Star, Augusta 109, Bell 407, Bell 430, EMB139, EMB155, Sikorsky S76