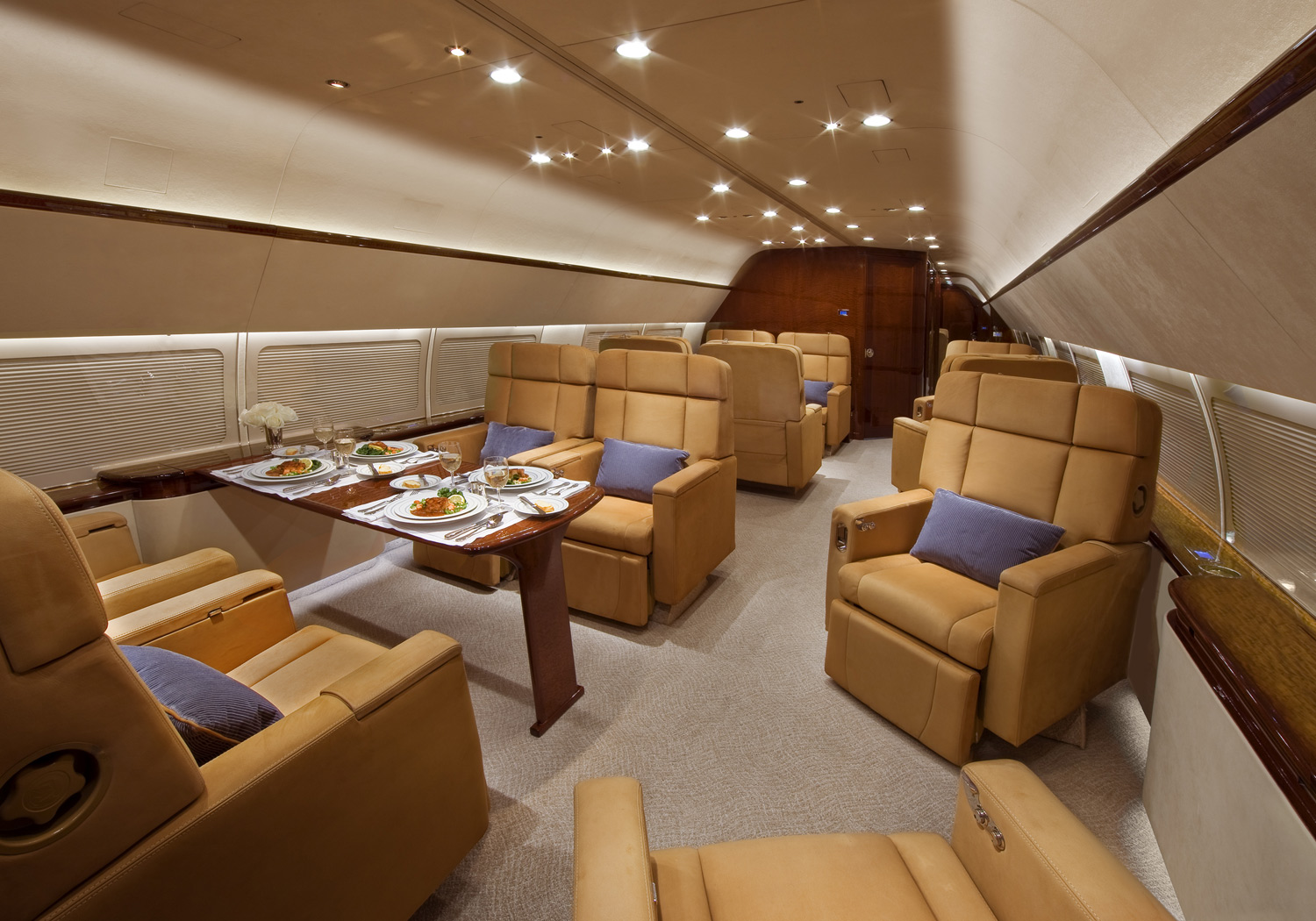 Airline Category Business Jets
Airline Category Business Jets are airliners highly modified for private air travel and are the largest and most luxurious charter aircraft available. The category is often referred to as "BBJs" for the Boeing Business Jets or "ACJs" for Airbus Corporate Jet "ACJs", the two primary manufacturers of the airline aircraft.
This category offers the highest seating capacity and cabin layouts well suited for larger VIP groups, heads of state, political campaigns and similar large groups. Additionally the aircraft can be equipped for a mix of high density and VIP seating arrangements to accommodate the principal, support and security staff on one aircraft.
The category offers unparalleled luxury and comfort, featuring multiple compartments and amenities such as dining areas, staterooms and shower facilities. The cabin space afforded by airline category aircraft allows for limitless customization, and palatial finishes.
Global range allows these aircraft to deliver you around the globe in hours. The category can fly you non-stop across from New York to Beijing or London to Buenos Aires, while cruising at record setting speeds high above the weather and airline traffic.  Ultra Long Range aircraft have the space to carry multiple aircrews needed to cross the globe with a single fuel stop.
Airline Category Business Jets provide passengers with ample room to relax, converse, meet and work with cabin arrangements ranging from 20-400+ passengers based on the specific airliner type used.  These state of the art cabins can be configured to enjoy a freshly prepared gourmet meal, hold private meetings separated from other passengers, and offer full size shower facilities.
Includes:
Boeing Business Jet (BBJ) Series and Airbus Corporate Jet (ACJ) Series.
Characteristics:
Passenger Capacity for this Class ranges from  20-400 passengers
Excellent Runway Performance, including High Altitude, High Temperatures
Intercontinental - Global Range  (3000-7500 Miles)
Baggage: 100+ standard bags
Accommodates tradeshow equipment, skis and golf clubs
Stand-up Luxurious and Spacious Cabins
Sleeping & Berthing  Capabilities - Standard
State Rooms – Optional
Shower Facilities – Optional
Full Size Spacious Lavatories
Cabin Attendants – Multiple  Attendants are Standard
Full Galley and Gourmet Meal Service – Limitless
WiFi and Entertainment Systems – State of the Art available