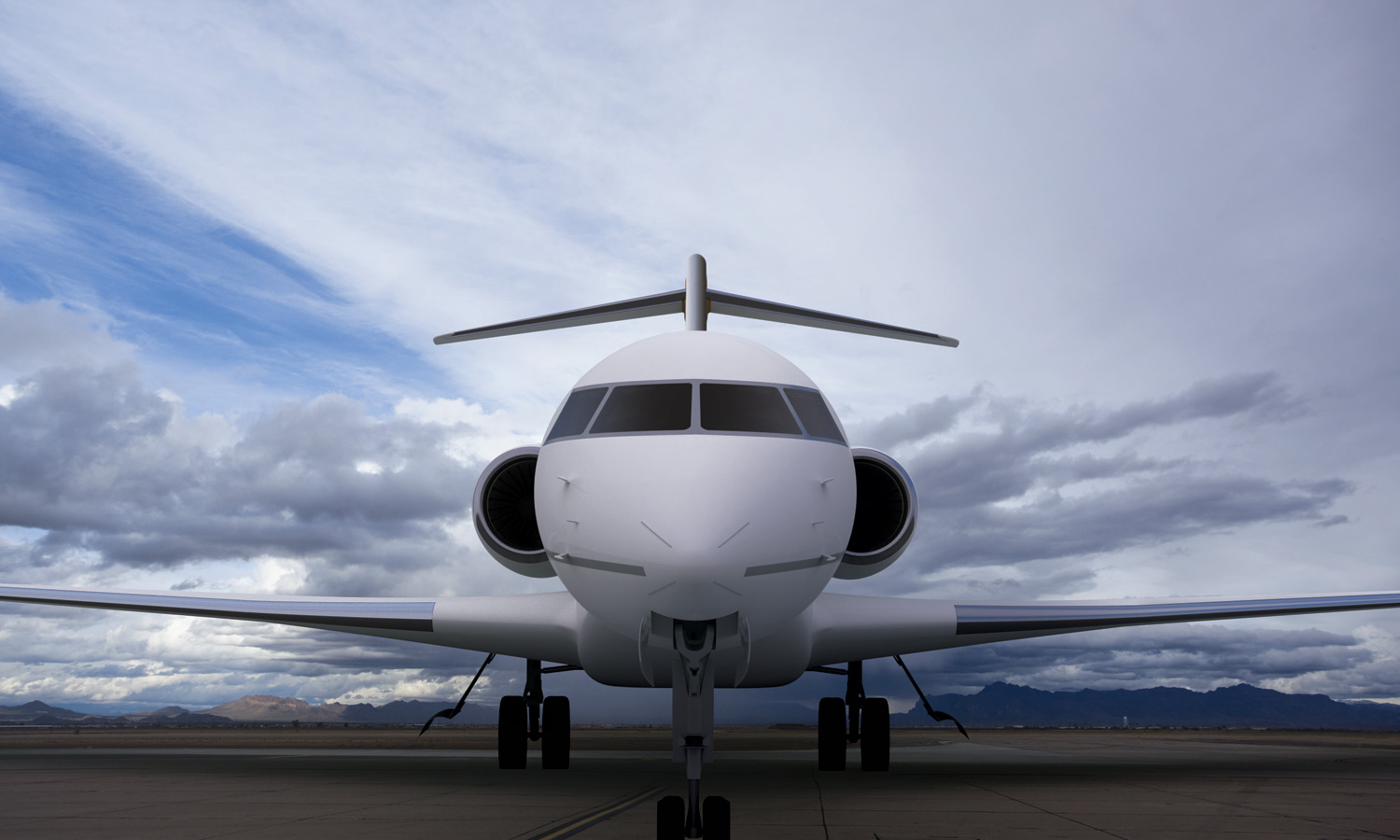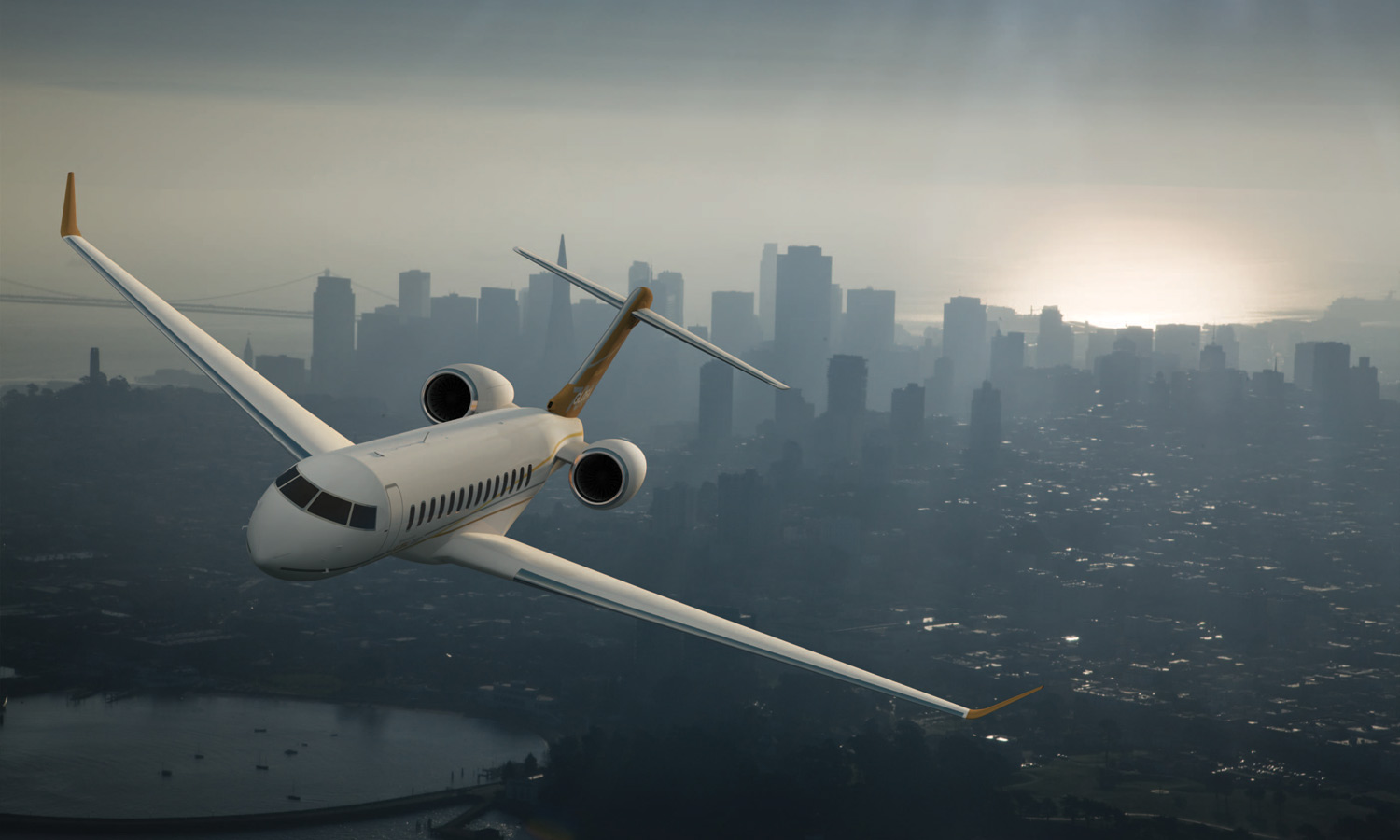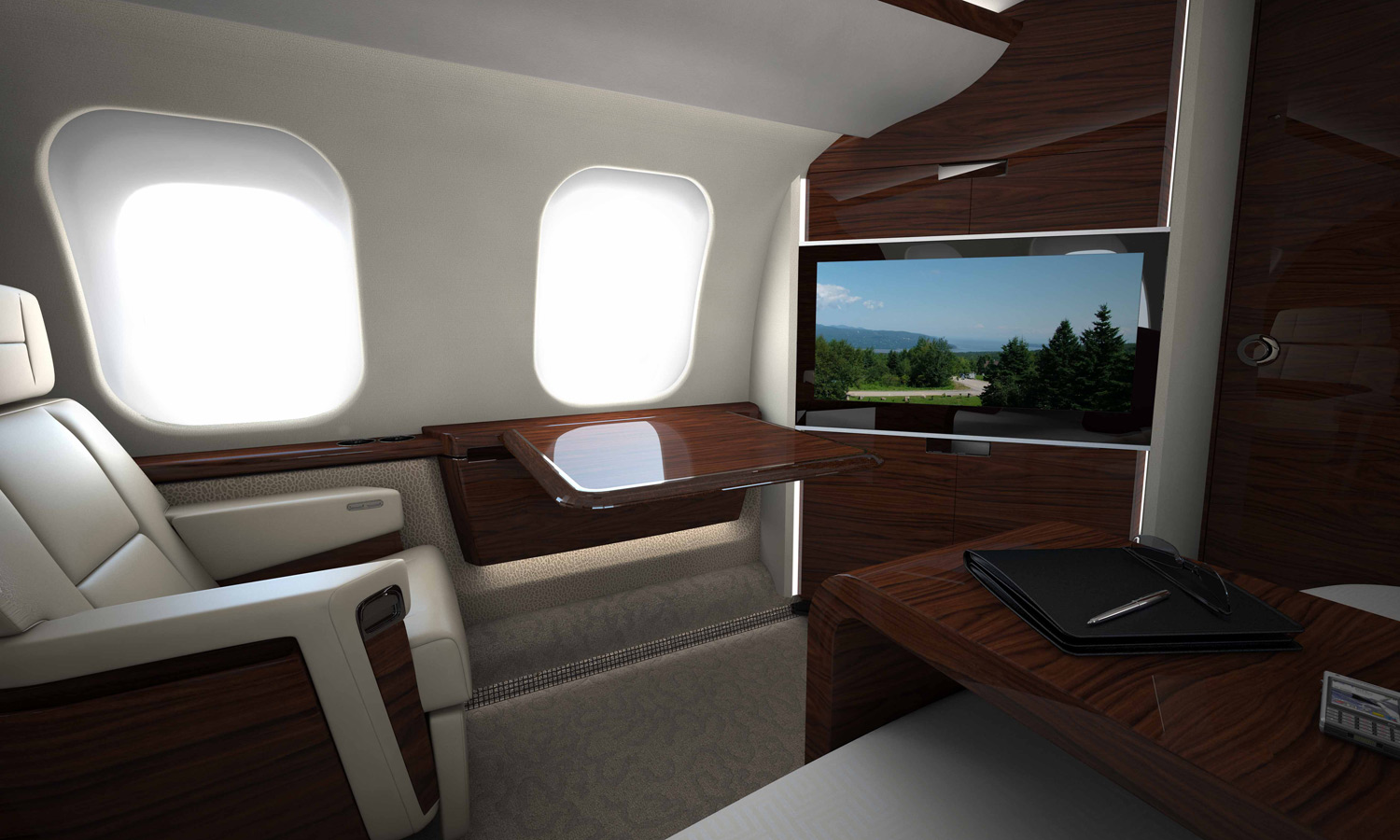 Heavy-Large Cabin - Ultra Long Range Jet
The Large and Ultra Long Range Jets are the most capable and luxurious of business jet aircraft. These aircraft offer unparalleled luxury and comfort, travelling at the highest of speeds. Intercontinental range allows these aircraft to deliver you around the globe in hours. You'll arrive rested, relaxed and ready for whatever awaits you.
The Ultra Long Range category can fly you non-stop from New York to Beijing or London to Buenos Aires, while cruising at record setting speeds high above the weather and airline traffic.  Ultra Long Range aircraft have the space to carry multiple aircrews needed to cross the globe with a single fuel stop.
The Large and Ultra Long Range Jets provide passengers with ample room to relax, converse, meet and work with cabin arrangements ranging from 8-16 passengers. These state of the art cabins can be configured to enjoy a freshly prepared gourmet meal, hold a meeting, watch a movie or sleep in a separate stateroom or in berthed seating.
The Large and Ultra Long Range Jets are commonly equipped with ample galley facilities, generous storage space luggage of all sizes, multiple full sized private lavatories. Most have pressurized aft baggage compartments that can be accessed in flight.
Category Includes:
Bombardier Global Express Series, Bombardier Challenger 605,  Dassault Falcon 900, Dassault Falcon 7X,  Gulfstream GIV, Gulfstream GV, Gulfstream G450, Gulfstream G550, Gulfstream G650, Embraer Legacy 650
Characteristics:
Passenger Capacity: 8-16
Excellent Runway Performance, including High Altitude, High Temperatures
Intercontinental - Global Range  (4000-7500 Miles)
Very High Cruising Speeds
Baggage: 30 standard sized bags
Accommodates tradeshow equipment, skis and golf clubs
Stand-up Luxurious and Spacious Cabins
Sleeping & Berthing  Capabilities
Full Size Spacious Lavatories
Cabin Attendants – Standard
Full Galley and Gourmet Meal Service – Standard
WiFi and Entertainment Systems – State of the Art available